 Product Name
$0 Product Name
$0 Product Name
$0 Product Name
$0 Product Name
$0 Product Name
$0 Product Name
$0 Product Name
$0 Product Name
$0 Product Name
$0 Product Name
$0 Product Name
$0 Product Name
$0 Product Name
$0 Product Name
$0 Product Name
$0
Party Rentals in Virginia Beach
Searching for exciting party rentals in Virginia Beach? You're in the right place! Welcome to the wacky and wonderful world of Frogman's Party Rentals! Get ready to dive into a sea of fun-filled festivities with our wide range of exciting party rentals for every occasion. Whether you're throwing an exciting backyard birthday bash for your neighborhood or a fun-filled festival for an entire community, we offer the equipment and services that will take your upcoming event to the next level.
At Frogman's, we deliver the best party rentals in Virginia Beach, and we believe every celebration deserves to be an epic adventure. We're here to turn your ordinary event into an extraordinary extravaganza! With a splash of imagination and a sprinkle of magic, we bring the party to life like nobody else can. We're the go-to choice for throwing a graduation celebration, family reunion, school field day, or corporate team-building soiree in style. Make sure your next get-together is memorable and entertaining with bouncing castles and larger-than-life inflatables.
We carry event equipment in Virginia Beach, Virginia , that will make your jaw drop and your heart leap. Along with an enticing range of inventory, we cater to parties of all sizes and themes. From birthdays and weddings to corporate events and backyard barbecues, we've got you covered. Our team of party experts is always ready to swing into action and create unforgettable memories for you and your guests. Why settle for some run-of-the-mill party rentals in Virginia Beach when you can have a ribbiting good time with Frogman's? Don't wait for another second! Explore our fantastical collection of party rentals in Virginia Beach, VA, and let the adventure begin!
Exciting Party Rentals Virginia Beach VA Uses For All Events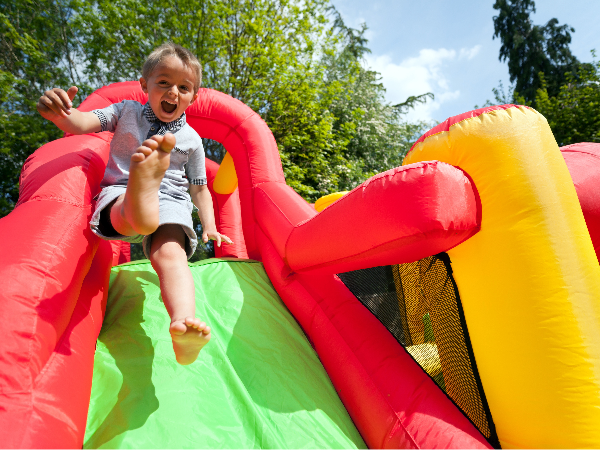 Step right up, party enthusiasts, because Frogman's Party Rentals is the best place to book party rentals Virginia Beach VA uses to take fun to the next level! Whether you're planning a tiny gathering with close friends or a grand celebration for the entire city, our party rentals are the secret ingredient that will take your event from drab to fab in the blink of an eye!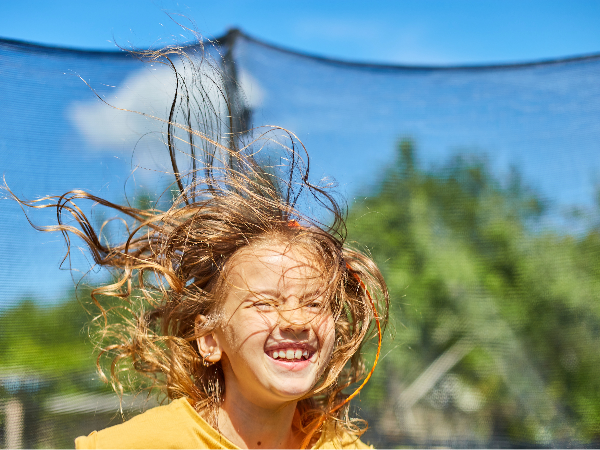 From backyard bashes to corporate shindigs, our rentals are ready to cater to every occasion. We have the perfect selections for a lively birthday party where kids are bouncing around on our colorful jumpers and sliding down thrilling slides, their laughter filling the air. We carry event furniture and other equipment for a dreamy wedding reception under the stars, where elegant tents, stylish furniture, and twinkling lights create an ambiance that mesmerizes every guest.
Use the party rentals Virginia Beach VA event planners, families, school districts, community organizations, and individuals depend on for affordability, high quality, and endless entertainment. Need to add a touch of pizzazz to your family reunion or corporate event? We've got you covered with our collection of decorations, tables, and chairs. Hosting a neighborhood block party? Our sound systems, stages, and photo booths will keep the good times rolling.
No matter the event, big or small, we've got the party rentals Virginia Beach VA needs to suit your needs. At Frogman's, we're the best place to rent party supplies in Virginia Beach. We're in the business of creating unforgettable experiences. So whether it's a baby shower, graduation party, or any excuse to celebrate, explore our website and let the magic unfold. It's time to let your imagination run wild and make your event the talk of the town. Get the party started with party rentals Virginia Beach VA knows will bring the fun to the function!
Fun Choices For The Birthday Party Rentals Virginia Beach Party Planners Love
If you're looking for the #1 birthday party rentals Virginia Beach has to offer, look no further than our expansive and exciting inventory! Our selection is as colorful as a rainbow after a summer shower, guaranteeing success for any occasion. From children to their parents to local churches to major corporations to bridal parties planning a bachelorette party, we have what you need to throw an over-the-top celebration with ease.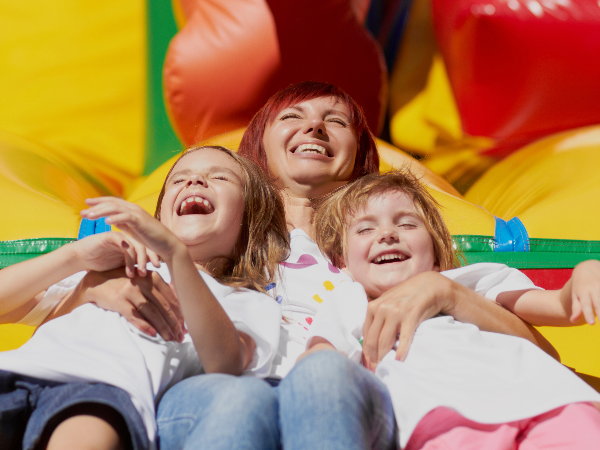 Hosting a party for the little ones? We carry the kids Virginia Beach party supplies parents trust! Our 14ft crayon bounce house is a hit for all ages. 14 feet tall, inflatable, and covered with our gentle, child-friendly lead-free vinyl, these delightful little bounce houses offer the perfect balance of fun and safety, turning any kiddie party into a bash of laughter and delight. These inflatables are available for rent starting at just $200.
Want to create a waterpark in your backyard? Our slides speak for themselves and show why we're the best Virginia Beach party rental equipment store in the area. Our slides will transport you to a high-action, fun-filled water getaway. We have a 25ft slide and a smaller 19ft slide available for rent. Each slide in our collection adds a special touch to your event, promising to wow your guests and create unforgettable memories, and they're available for rent starting at just $750.
Learn why we're the top choice for birthday party rentals Virginia Beach kids and parents love! We even offer combo options—tents, tables, chair rentals Virginia Beach , wedding rentals, and more—for those looking to supercharge their party. Dive into our website today and explore our sea of options. Our easy-to-use platform makes booking as easy as 1, 2, 3! With our competitive pricing, we offer cheap party rentals in Virginia Beach that don't sacrifice quality for cost. Your dream party is just a click away. We're proud to provide the best party supplies in Virgina Beach, so let the fun begin.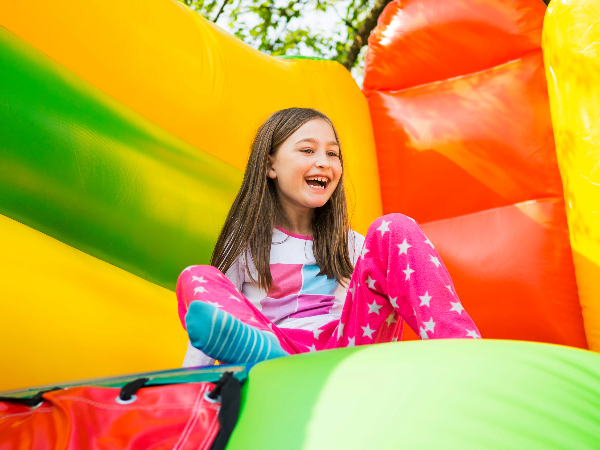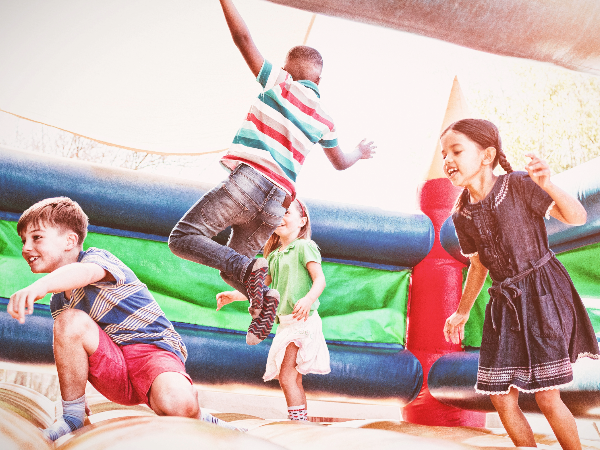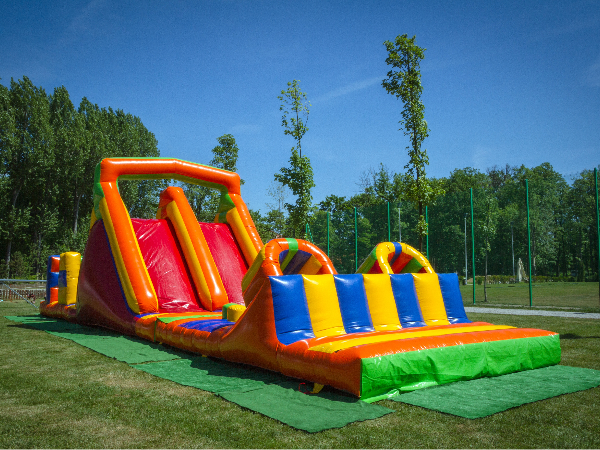 How To Book The Perfect Party Rentals Virginia Beach Kids and Parents Can't Get Enough Of
Ready to book the perfect party rentals Virginia Beach partygoers will love? Dive into the ultimate party experience with Frogman's Party Rentals! Say goodbye to party planning puzzles and hello to a seamless, easy-peasy rental process with our team of party planning pros.
Our website is the hub of Virginia Beach party rental equipment, slip-sliding fun, and wild excitement. Whether you're a parent, an event planner, or a business owner, we've got you covered. With a few simple clicks, you can browse through our selections, select your event date, add your chosen rental to the cart, and presto! Checking out is smoother than racing down a slide!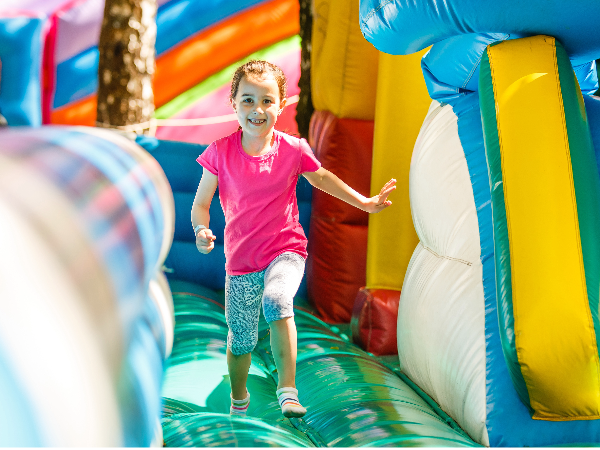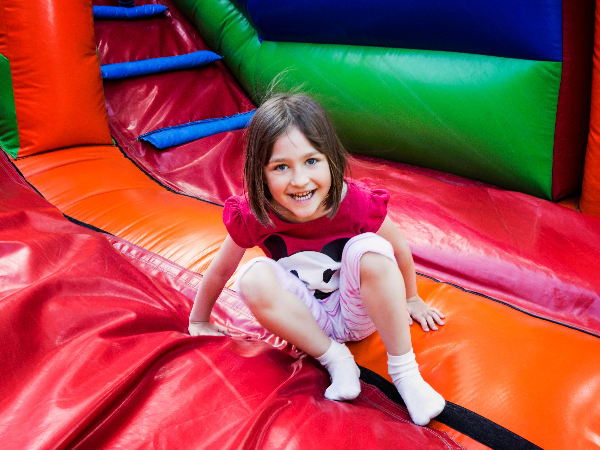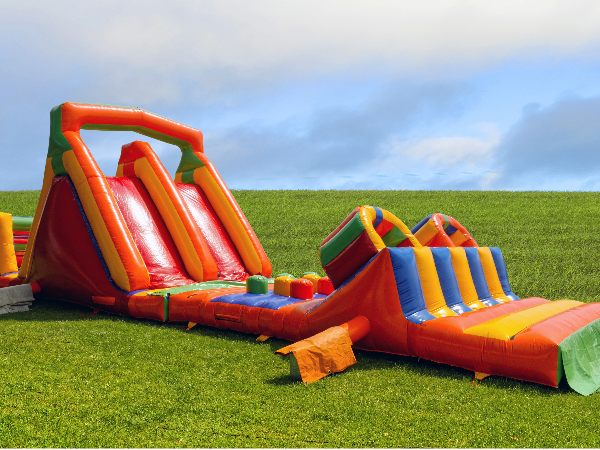 Our ingenious rental system is designed to make your experience stress-free. Our pricing is transparent and budget-friendly, displaying the total cost as you add items to your cart. With real-time updates on availability, accurate delivery estimates, and secure credit card information storage for our loyal customers, we're your trusted partner in event planning.
Booking the perfect party rentals Virginia Beach planners look for has never been easier. Take a leap over the stepping stones of party planning and use our convenient online system, or give us a call at (757) 317-4491 for a friendly chat. With Frogman's Party Rentals, you're not just renting; you're securing an adrenaline-pumping, unforgettable experience for your guests. Welcome to hassle-free party planning, Virginia Beach style! We Deliver the Party Supply Rentals Virginia Beach Loves!
Get ready for a party extravaganza with the best in party supply rentals Virginia Beach can depend on! Frogman's Party Rentals is the talk of the town, offering a wide range of birthday party rentals that will make your celebrations the center of attention. We carry an incredible selection at amazing prices, and we have no doubt you'll find exactly what you're looking for!
We proudly serve the Virginia Beach area and its neighboring zip codes, including popular parks like Mount Trashmore Park, First Landing State Park, and the iconic Virginia Beach Boardwalk. We also cater to landmarks such as the Cape Henry Lighthouse and the Virginia Aquarium & Marine Science Center. Plus, we're here to support the local community, working closely with the Virginia Beach City Public Schools to bring fun-filled events to students and families.
Our delivery services cover local zip codes including 23451, 23452, 23453, 23454, 23455, 23456, and 23457, in Virginia Beach and the surrounding area. If you don't see your specific zip code or city listed, don't worry! Give us a shout, and we'll do our best to accommodate your needs and budget.
No more endless searching for party rentals in Virginia Beach, VA! Trust Frogman's Party Rentals to deliver the excitement you're looking for with party supply rentals Virginia Beach uses year-round. We take pride in providing reliable, on-time delivery, convenient scheduling, and top-notch customer support. Let our team handle the logistics while you focus on creating unforgettable memories at your event. Whether you're planning a backyard bash, a school fundraiser, or a community gathering, we've got you covered. Book with Frogman's best party rentals near Virginia Beach and let the fun begin!
Recently
Viewed






FAQs about The Party Time Rentals Virginia Beach Trusts
If you have questions about how to rent the party time rentals Virginia Beach has come to know and love or any other questions about pricing and delivery, you've come to the right place! Take a look at a selection of our FAQs below and get in touch with us if you need any additional information.
Q.
Does the price include set up and delivery?
A.
Yes, the listed price includes set up and delivery to our listed service region, but prices do not include sales tax. From adrenaline-pumping water slides to dazzling party light rentals Virginia Beach customers look for, we light up your event like candles on a birthday cake! Our transparent pricing model ensures you can plan the party of your dreams without breaking the bank.
Q.
When do you set up the rentals?
A.
It's typical for us to arrive anywhere from one to three hours before the start of the rental period to set up the party time rentals Virginia Beach depends on. If we have a lot of rentals that day, we may need to set up as early as four hours in advance. This may also change depending on the various custom party rentals Virginia Beach customers can request in advance.
Q.
Do you require a deposit?
A.
There is a mandatory $50 credit card down payment for all orders. If you cancel your order more than eight days before the rental date, we will refund your payment in full. A rain check valid for one year will be issued if you cancel your reservation 2-7 days in advance.